WARNING!!! : TO PEOPLE WHO LIVE IN THE CONTEMPORARY SOCIETY
TAKE SERIOUS ACCOUNT OF DEFORMATIONS (INBALANCE) OF THE SOLE OF THE FOOT IN BOTH CHILDREN AND ADULTS
Due to the change in our life style, our bodies have changed and it has resulted in the deformations or imbalance of the sole such as bunions (Hallux Valgus), ungrounded toes and flatfeet. This is an important fact that should not be ignored.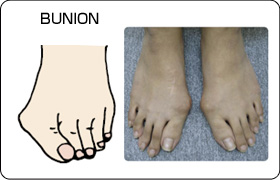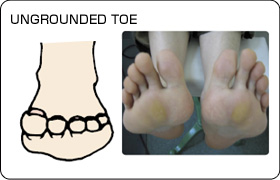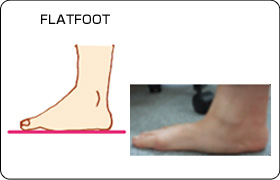 IMPORTANT!
NEW TYPES OF PAIN AND ILLNESS, WHICH WERE NOT SEEN 65 YEARS AGO, ARE INCREASING BECAUSE OF DEFORMATIONS (INBALANCE) OF THE SOLE.
It is important to realize that there are changes in the types of pain, deformations, and illnesses from 65 years ago to now. In today's contemporary society, these disorders have become major health problems.
WHAT ARE THE MAJOR PAIN AND MALFUNCTIONS IN TODAY'S SOCIETY?
The 3 major pain and malfunctions:

1.Chronic pain of the soles, knees, lower back or neck, deformation of bones, sports injuries and other fractures, both in children and adults in which the causes are unidentified.




2.Autonomic imbalance and depression associated with dizziness, headache and stiff shoulder or neck, both children and adults.




3.Life style related diseases (diabetes, high blood pressure, etc), decreased physical motor skills and efficiency of metabolism, both in children and adults.


INTRODUCTION
Contemporary medicine has established methods of treatment for physical injuries and pains as long as their causes are clearly known.
However, when it comes to an effective and correct treatment methodology for physical pain and disorders of which causes are unidentifiable, no single treatment has been available until now.
As a result, actual treatment medicine has been in a state of massive confusion, allowing patients to undergo the symptomatic treatment instead of providing the etiological treatment.
We need to broaden and speak out loud of "Strain Structural Medicine", related to the gravity and balance to let the people understand the real cause and solution for the healthy aging society.